Set in the heart of beautiful Herefordshire countryside, we are in an ideal position to host your celebration or function. The Three Horseshoes Inn is a regular host to many occasions throughout the year including weddings, christenings, birthday parties, wakes, dinners and charity nights.
Our restaurant doubles up as our main function room, with a smaller conservatory attached which opens out onto our beautiful garden. Each of these can be booked individually or as a combination together.
Contact us to discuss your requirements and we can give you a quote for hosting your event and talk you through the options and facilities we offer in more detail. As a idea of what we can offer, please click the links below to see some samples menus and costs for hosting a variety of functions.
In the current climate, we will work with you to ensure your booking is delivered within the current restrictions and guidelines whilst still giving you and your guests the high standard of service you would expect from us. Where required, we will help you adapt if the situation changes after your booking.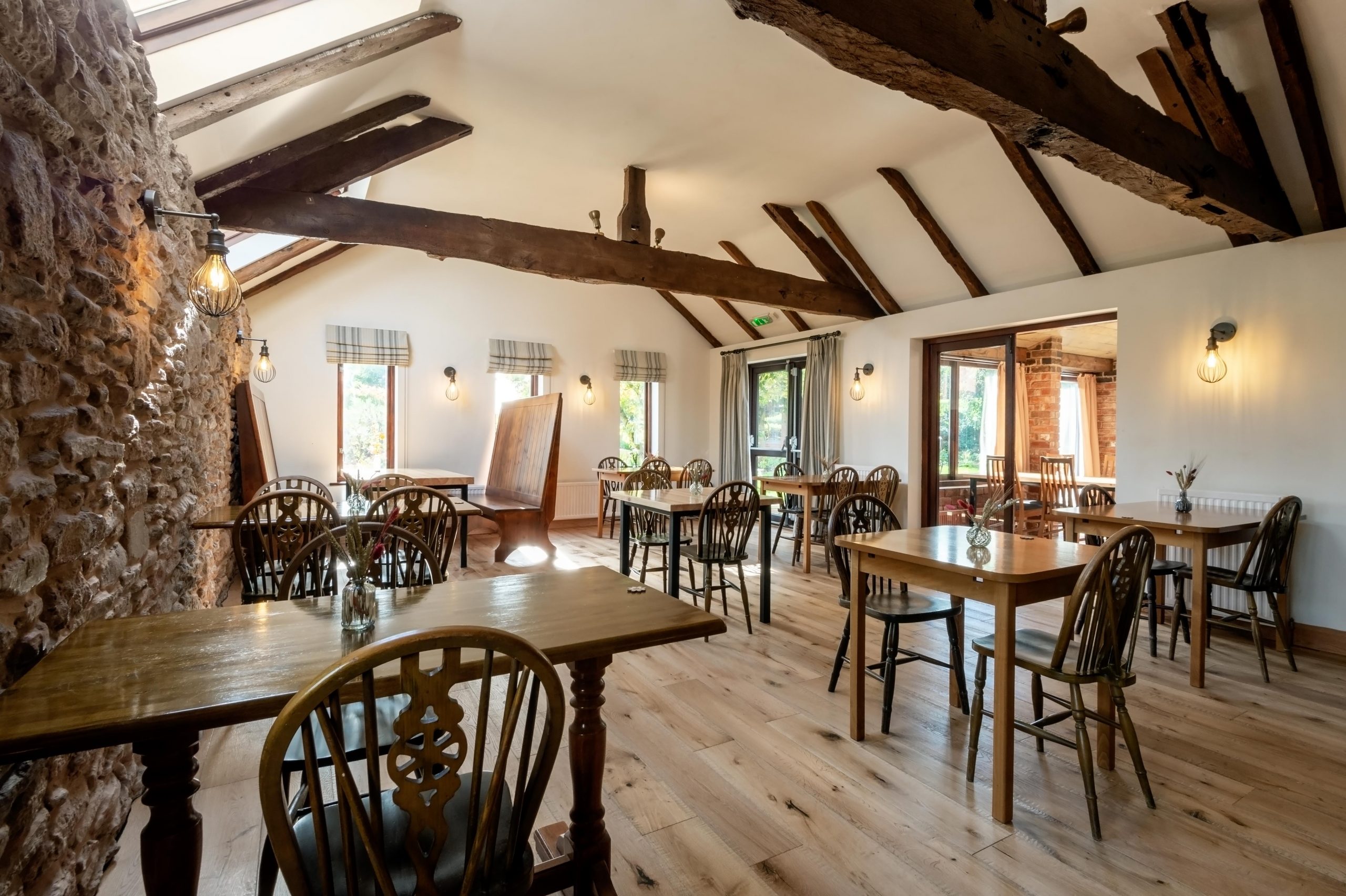 Our restaurant doubles up as our main function room. The exposed beams and beautiful views over the garden fill it with character.
This room has been recently refurbished during the summer of 2020 including new wooden flooring throughout.
It is an ideal room for weddings, wakes or a larger birthday celebration. It is also where we host our Charity dinner evenings.
Our conservatory complements and connects to our main function and dining room. It overlooks and opens onto our stunning garden and is perfectly situated to catch the afternoon sun.
It is ideal for smaller gatherings or more intimate dinner groups – and is also available for evening dining from our restaurant menu.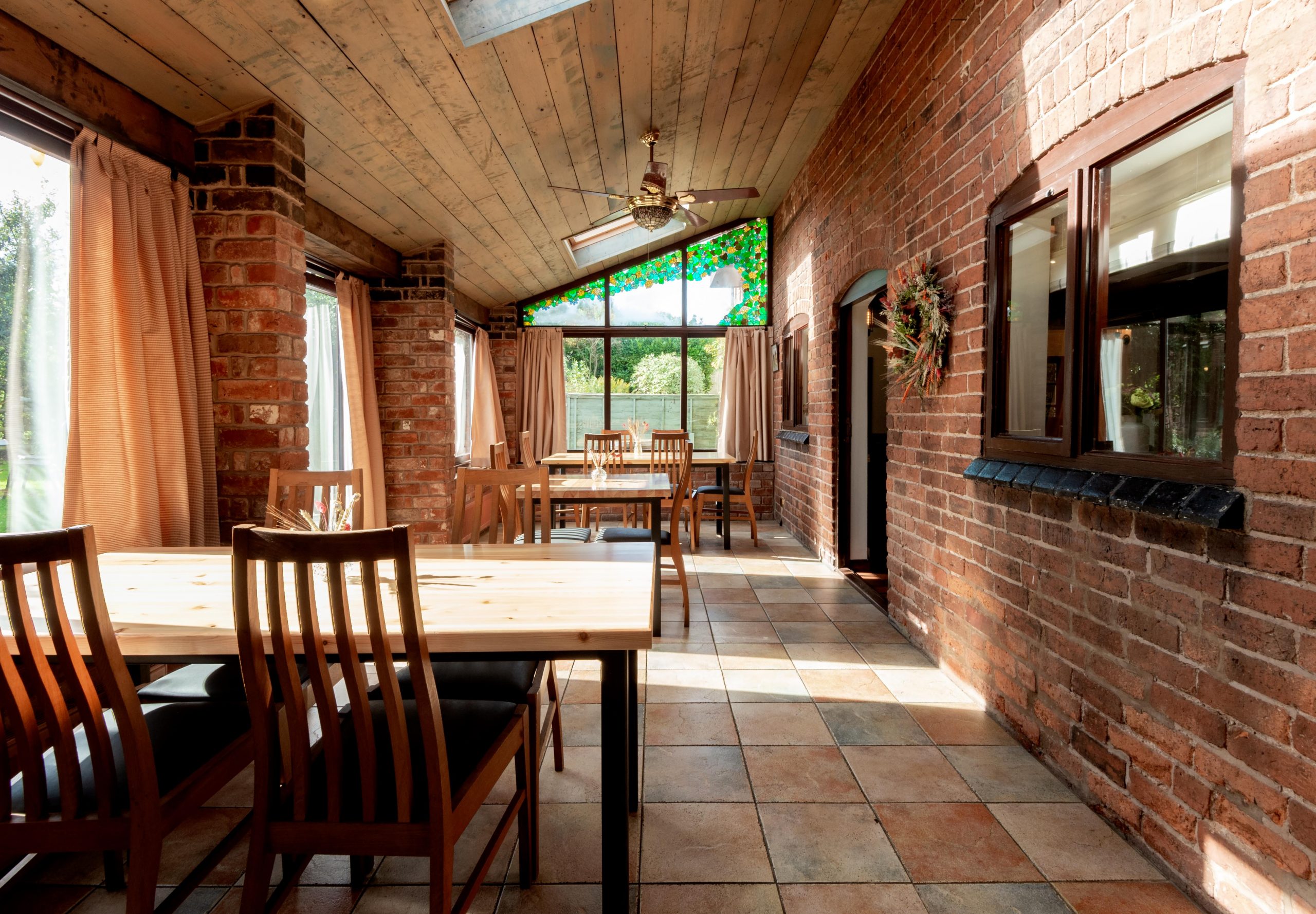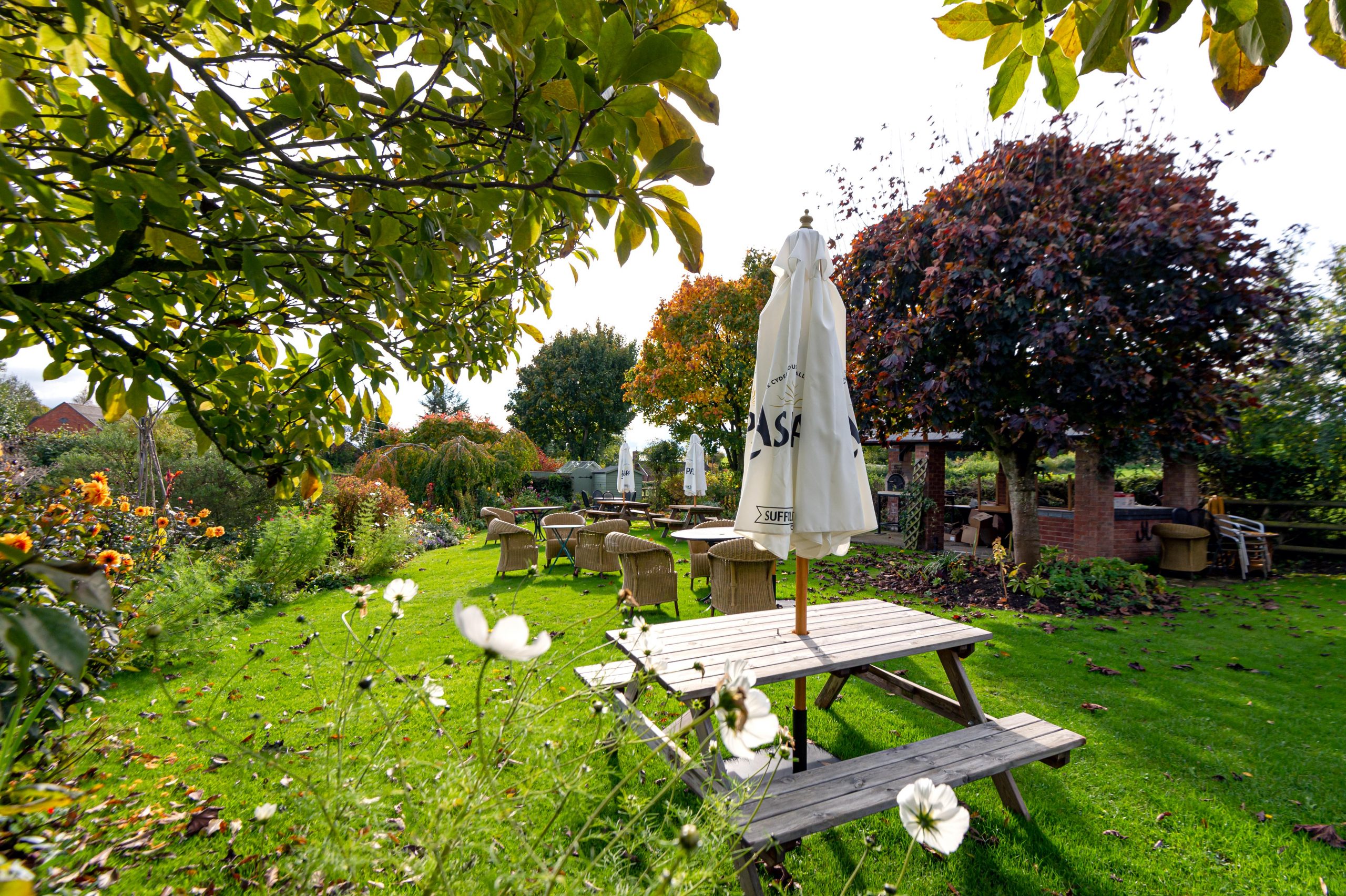 Our stunning south-facing garden is perfect for sitting and relaxing on a suny afternoon.
It is also available for private hire or can be included with the function room and conservatory for larger functions.
Whilst beautiful in the sunshine, a marquee can be erected to ensure your guests are comfortable whatever the weather.
It is also equipped with a brand new pizza oven which we use to host pizza evenings when the weather permits or which can be incorporated into your private event if required.
The latest addition to our outside facilities is The Shed.
Situated at the end of our extensive gardens and on the edge of a beautiful countryside meadow, The Shed is a fully covered, open-sided structure and perfect for weddngs, parties or simply a get-together. We can arrange the layout to suit your requirements, from fully seated to a more relaxed open-plan arrangement. With favouable weather, the seating can be moved outside to enjoy the sunshine or to allow more space for relaxing and dancing inside.
Both live bands and recorded music are fully supported and we can even provide you with a karaoke machine.